Warrior Classic Golf Tournament- Sponsors Needed
Warrior Classic Golf Tournament
TAC*ONE Consulting is bringing the 2nd Annual PD vs FD "Warrior Classic" Golf Tournament to Casper's Three Crowns Golf Club, Saturday July 7th, 2012 at 8:00 a.m.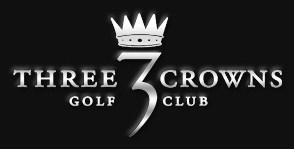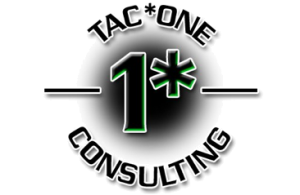 Last years tournament proceeds went directly to two Wyoming public servants – Carbon County Deputy Lt. Kyle Rosentreter. Lt. Kyle Rosentreter was suffered a sever career ending injury on duty in July of 2010 while responding emergent to a call for service. Green River Fire Fighter Nathan Mandros had recently underwent a kidney transplant a few months prior to showing up and participating in last years tournament to raise money for his fellow brethren in blue.
2012′s proceeds will go directly to Natrona County Fire Fighter Adam Longo's family who proudly served the Wyoming community as a peace officer while working for the Wyoming Highway Patrol before joining the Natrona County Fire Department. A worthy cause within the Law Enforcement community will also be determined (TBD). What better way to raise money for our own than playing 18 holes with your fellow first responders from around the state. The success of this event depends on the participation and involvement of all of us! Lets prove that the common ground that binds us all together on and off duty still exists in today's public safety by losing a few balls for our brothers who proudly served their communities! Lets see if the knuckle draggers can keep up with the hose draggers whom have all the extra time to practice!
Tourney will be formatted in PD vs FD foursomes to provide a friendly atmosphere for the "badges" to battle it out!
Warrior Classic
Warrior Classic Sponsorship
---
Registration for this "Scramble" tourney will take place through the Three Crowns Golf Club at: www.threecrownsgolfclub.com
You can also visit www.taconeconsulting.com for more information and a link to register.
Cost: $85.00 per player.
Includes:
- Green fees - Cart - Balls on practice tees - Water bottle - Tournament hat - Prizes / Beverages - $100.00 TAC*ONE Training Voucher to the first 20 PD participants registered - $100.00 TAC*ONE Tactical Medic / EMS Voucher to the first 20 FD participants registered
Points of Contact:
Chris Moore: Three Crowns (307) 472-7696
cmoore@threecrownsgolfclub.com
Joe Deedon: TAC*ONE (720) 425-5687
joedeedon@taconeconsulting.com